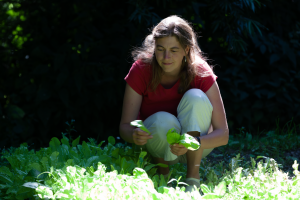 My name is Aletta Karsies van Eeden. I have two children, and like all moms I am faced with the challenge to help them to grow up healthy in a world that is offering so many easy, unhealthy options. One of my daughters suffered from reflux from just 6 months old and I was worried after several years with incessant need to increase her prescription medication. Finally I was relieved to discover a natural remedy that helped heal her. When my other daughter was suffering from strong atopic dermatitis I used natural remedies and a change in diet so we could avoid using cortison cream.
In changing our diet, I also noticed clear health improvements for myself. I had less colds in winter, lost weight and noticed that I had much more energy. I am originally from the Netherlands and came to Basel in 1996 to pursue a PhD in Biology. However, after starting a family and traveling our 'road to health', I decided to change my career as I would like to help others on this road too.
After comparing several options, I chose to receive my training from the Institute for Integrative Nutrition, where I was trained in more than one hundred dietary theories and studied a variety of practical lifestyle coaching methods. I deepened my knowledge of Human Physiology and Functional Nutrition with the 'Full Body Systems' program from Holistic Nutrition Labs. Drawing on this knowledge, I will help you create a completely personalized "roadmap to health" that suits your unique body, lifestyle, preferences, and goals. I speak fluent English, German and Dutch, and can offer my coaching services in each of these languages
Are you curious about how health coaching can help you? Let's talk. Schedule a get acquainted session with me today!
I am a member of the International Association for Health Coaches